Wildcats "Thrilled" To Be Back In Action
The Moncton Wildcats will return to play after Public Health gave New Brunswick's QMJHL teams the green light.
The announcement of the return to play follows a COVID-19 update on Friday that indicated a return to the yellow level could be on the way.
Due to border restrictions, teams can only play intraprovincial games, for the time being, meaning the Wildcats, Saint John Seadogs and Acadie–Bathurst Titan will see a lot of each other.
"Only playing two other teams is only going to make that rivalry more heated," said Wildcats Director of Business Operations Josh Harris.
Harris said the team speculated the intensity would increase when playing against maritime teams in the fall, but provincial play will provide even more excitement.
However, New Brunswick teams have not played since mid-November, so shaking off the rust may feel similar to the start of a new season.
"It's like an offseason but you need to keep in mind that we have started the season and we're picking up where we left off," says Harris.
The Wildcats will also rollout a different roster compared to the one that last played. The front office made numerous transactions that give the team more of a youth movement.
More developed players like Gabriel Fortier and Jordan Spence were moved, and the team will now look for the newly acquired Vincent Filion and 2020 CHL Import Draft selection Maxim Barbashev to step up.
While it appears certain that teams will return to play soon, all the details have not been finalized. The league is still formulating a schedule, and fans will be in attendance but the team has yet to announce how previously purchased tickets can be used.
The schedule will only include games for March as teams eagerly wait for a scenario where all Atlantic Canadian teams can play in a division.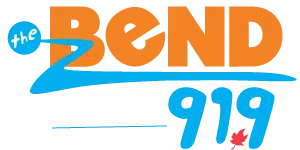 ---