Moncton Coliseum Prepared For Future Of Trade Shows
When the Moncton Wildcats left the Moncton Coliseum it was forced to adapt and did so relatively successfully, becoming a destination for trade shows.
Now only a few years later, the Coliseum must once again adjust as the future of trade shows is uncertain.
The days of a full building still appear to be distant; however, the facility showed signs of promise as trade shows and exhibitions recorded a 16.2% increase in 2019 compared to the year prior.
Members of the city remain optimistic that the previous business will return.
"We're still holding dates and were working with them to make things operational. They may have changes and tweaks, but they're coming back," says Shane Porter the Venue Manager at the Coliseum.
Porter also believes that there is an abundance of new shows that will be featured.
The major change could be the new approach members of the trade shows take. With travel restrictions and capacity limits, a transition could be made that would be eerily similar to when employees started to work remotely.
"There's no question they're looking to virtual, the industry is ready, and they will adapt," says Porter.
While the coliseum would still benefit from the revenue, it would require new costs to ensure the facility is equipped with connections to facilitate the shows.
Regardless of the costs, Porter is content with the outlook of shows and exhibitions at the facility.
"Especially in this day and age with travel being restricted trade shows are going to be just as if not more important," he said.
Outside of trade shows the Moncton Coliseum will still have work to do to resume making a profit.
General Rentals at the coliseum saw a 32.8% increase in 2019 compared to 2018.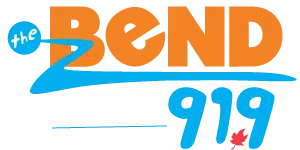 ---