Tons Of Air Cargo At Moncton Airport In 2020
Moncton's only airport reported a rise in total cargo tonnage compared to 2019.
Greater Moncton Roméo LeBlanc International Airport recorded 20.4 thousand metric tonnes, an 8% growth year-over-year.
YQM's increase ranked second among tier 2 airports in the country, only trailing the John C. Munro Hamilton International Airport.
2020's cargo figures are one of the few bright spots in the airline industry after the emergence of COVID-19 caused record lows for travelling.
The pandemic disrupted how things were purchased and distributed. More consumers opted for purchasing everyday goods online and created habits linked to online purchasing.
Airlines with daily domestic cargo like Cargojet and FedEx accounted for most of YQM's air cargo activity. They provided shipments of vaccines, critical equipment and other time-sensitive goods.
Additional factors at YQM are the demand for live lobster during Chinese New Year and the Icelandic airline Bluebird Nordic that carries fish to North American markets.
Greater Moncton Roméo LeBlanc International Airport recently reported a massive decrease in passenger travel in 2020.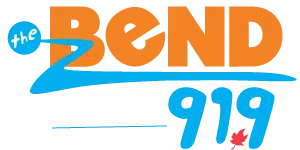 ---